Veterans History Project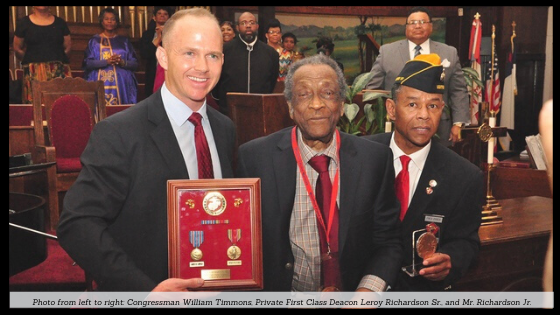 ---
For two decades, the Library of Congress' Veterans History Project has had a mission to collect the stories and originial materials of veterans. My team and I want to help. If you or a loved one served in the United States Military during wartime, in any capacity, from World War II through the present and are no longer serving, we want to hear from you. 
More than 49,000 veterans call the Upstate home, and I want to make sure this collection exemplifies the courage, bravery, and service of our people who have worn our nation's uniform. 
Many of us have family members and friends who have served in the armed forces, and our state has a long and rich history of supporting our nation's military. Preserving their legacy is a great way to honor their service and commitment to our country.
---
Steps to participate in the Veterans History Project: 
Fill out all of the information in the submission form below. 
Once your application is processed, my team will reach out to schedule an interview. 
On the day of the interview, please bring any historical materials or photos you have that will help illustrate your experience. 
After recording, we will share your video with you and the Library of Congress for their collection. Of course, we will be available for questions during the entire process. 
For more information about the Veterans History Project, please contact my District Director, Hope Blackley, at 864-241-0175 or visit http://www.loc.gov/vets
---